Description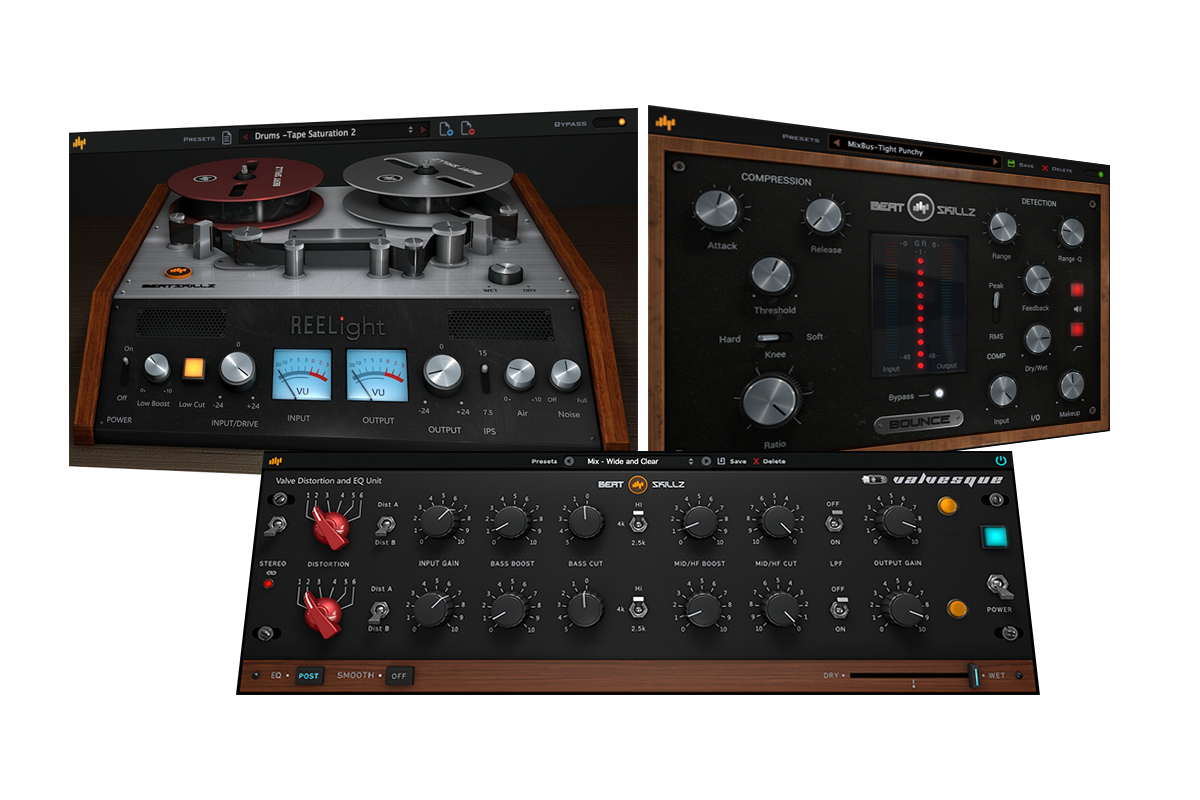 In a fast-paced world like today, no one's got any time to waste and with the number of ideas the creatives of today have in their mind, it's beyond comprehensible.
If you are one of them, we're cerian you must require some good quality plugins at your disposal. Gone are the days when you have to browse through your plugins to find the one that sounds good & is not complex enough as with BeatSkillz new Pro Producer Bundle, you can get 3 of our best plugins that are here to exponentially improve your workflow game & give you the results you wanted!
Pro Bundle includes 3 plugins: 
We're are pretty sure your interest in this package will be off the charts. Don't hesitate and get yourself the Pro Producer Bundle!
Installation
OSX :
Extract the Valvesque12 ZIP file and double click on the valvesque12.pkg file
Right-click on the package and click open
Follow the instructions to install the plug-in(s)
Windows :
Run valvesque12.exe
Follow the instructions to install the plug-in(s)
Registration :
In demo mode the plugin will fully function for 15 days (trial mode) . Upon purchase, just enter your Serial Key and Email Address and the plugin will be fully functional with no restrictions.